Blog » LEAP to LEAD
August 20, 2012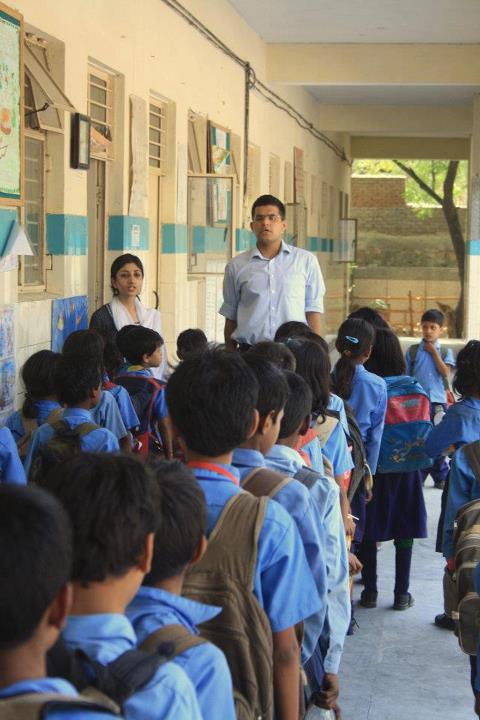 By Mayank Vashistha
At Becoming I foundation we are amazed by the leadership abilities of young individuals and we constantly support our core team members and volunteers in enhancing their leadership skills through various workshops, leadership opportunities and forums. This year we are proud to introduce and probably for the first time ever in India the Volunteer By Leading Model.
Under the Volunteer By Leading Model we are deeply invested in building and harnessing leadership abilities of our volunteers. For this we have prepared an extensive four day Training Module before volunteers enter their classrooms. We have adapted some of the best management practices across the board, since as a Volunteer you are not only giving your time to a cause but its an interplay of your management and leadership skills and we will help you enhance the same through this model. We will also be periodically organizing various open workshops and training sessions to further develop your skills in theatre, dance, music, communication, management and all that takes to be an effective leader. We believe that entering a classroom requires knowledge and skills that only a leader can best implement. With this we are also willing to learn from you ! We are open for feedback and our model has adequate opportunities for upward movement in the vertical structure of the organization while we constantly focus on your personal development. We aim at providing you requisite training and skills that we think will come a long way in your success. Our model is inspired from tried and tested practices and we are regularly trying to improve them and customize it to your needs.
We hope to redefine the Volunteering experience in India and build a positive culture of Volunteering among the young leaders of this nation, after all we know and we believe in the strength of your vision and given that our vision is aligned to yours as we come together to bring wholesome education to under-resourced classrooms we have designed a leadership model around your needs. We have for this purpose a Project Coordinator who will provide personalized support to all of you on a regular basis and you will also get an opportunity to meet leaders from different arenas of life. We not only hope to redefine volunteering but also provide you an amicable work environment that is conducive to your growth as a leader. We, at Becoming I Foundation firmly believe that if all of us identify the leader inside us and put our positive energies to constructive use one day all children in this country will attain a wholesome and excellent education. As a volunteer you will be working with a Teach For India Fellow and since this project is a tie up between the two organizations it also increases your network of leaders. Together we can change the world.